When Friday March 9 noon to 9 p.m. thru Sunday March 11 10:00 a.m. to 6 p.m.
What- A huge event of all things bicycle.
Where: Alliant Energy Center Madison
Cost: Free but be sure to bike there to avoid a charge for parking a motor vehicle.
What you will see:
---
Bicycle Federation of Wisconsin
Our Vision We are here to help make Wisconsin one of the best places in the world to ride a bike. We want residents and visitors alike – from all backgrounds – to make cycling a central and convenient part of the Wisconsin experience. Our Mission The Bike Fed is here to cultivate, motivate and unite a strong community of citizens as well as business and political leaders to move bicycling forward in Wisconsin – through education, legislation and involvement. What have we done for you lately? From occasional recreational riders, hardcore racers, mountain bikers, commuters and everyone in between, we are the only state organization working daily for the interests of everyone who rides a bike, no matter their area interest or experience. To make Wisconsin more bikeable, we have to be actively engaged in advancing pro-biking legislation, education and activities. We've made some big strides forward in
How we legislate
- Passed law mandating 3-foot passing space
- Passed anti-dooring law
- Defined bicycle as a legal vehicle on the road
- Added $5 million in state funds for bicycling
- Restored $2 million to state budget after it was cut
How we educate
We offer fun beginner bicycle rides, safety information at hundreds of events and bike law classes that help both bicyclists and motorists understand how to be safe on the road.
We help thousands of children learn how to safely bike and walk to school.
Our annual Bicycle Summit, offers many unique speaking and listening session from various experts in bicycling.
How we encourage
Bike to Work Week encourages thousands of Wisconsinites to take on the commute by bicycle.
Take a look at some of the other pages in this section of our website to learn about our core programs, campaigns, job opportunities and to meet our growing staff.
---
Capital Off-Road Pathfinders (CORP)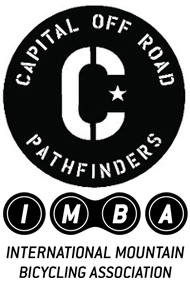 Capital Off-Road Pathfinders (CORP), is the Dane County chapter of IMBA, an organization dedicated to building sustainable trails as well as promoting and creating environmentally responsible off road bicycling opportunities. If you're looking for a riding partner, to help build/design a trail, or just info on the local MTB trails… this is where you want to be. We also run several races and other group events during the year, and have informal group rides most weeknights in season. We meet casually once a month at a local bike trail (warm night) or indoor location (cold) for discussions, bike trip planning, trail building planning, and what-have-you. Summer location rotates between the local trail locations with a ride afterwords. Winter location to be announced on a monthly basis. All encouraged to come for the ride, the meet, or both. Check out the
CORP website
for more information about the organization, as well as information about local trails, rides, and races.
Madtown BMX
Madtown BMX bike track in DeForest, WI has been serving riders and families for Dane County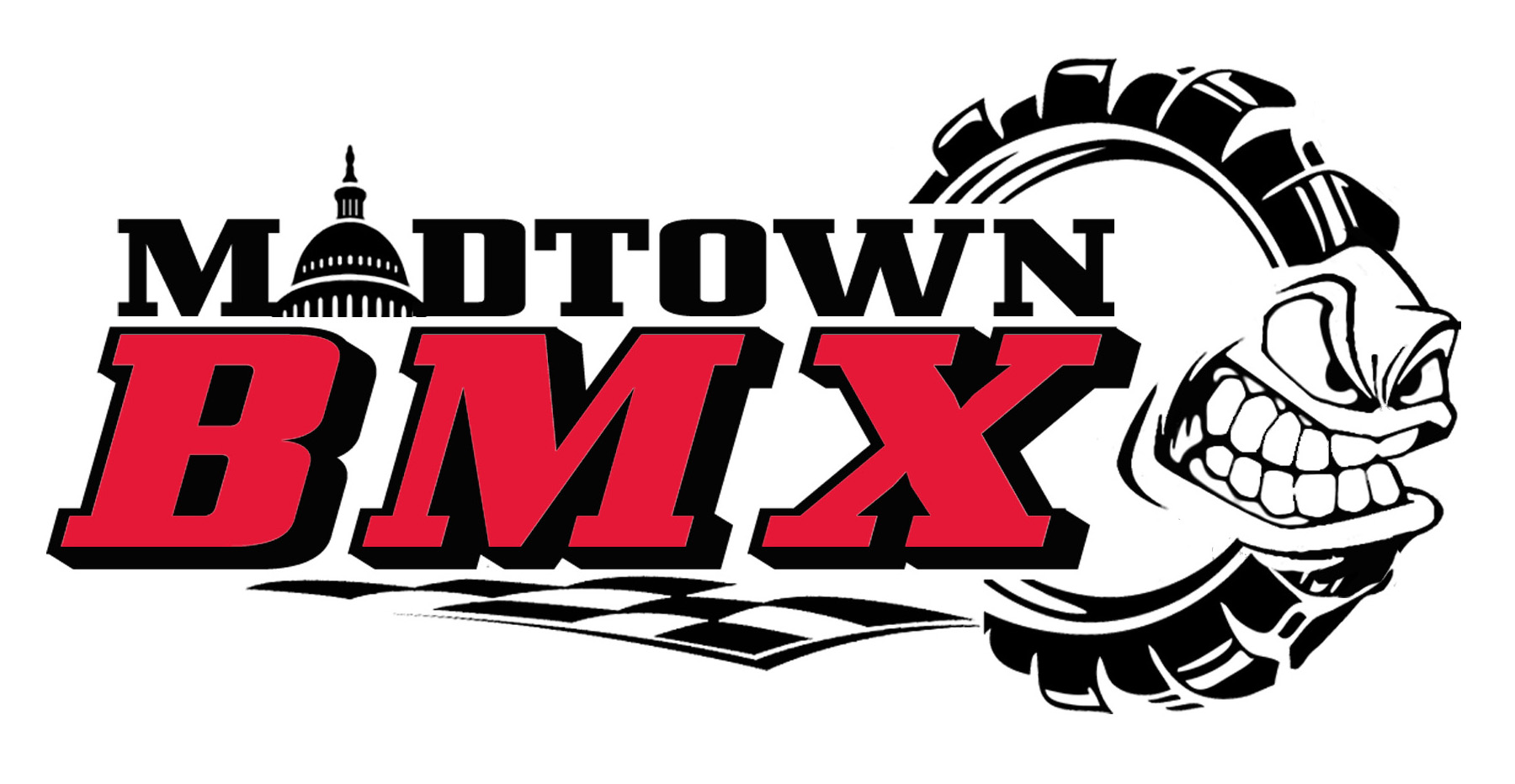 and greater south-central Wisconsin for the last 5 years. Our facility is proud to be a sanctioned USA BMX track. We engage, educate and encourage participation of racers all ages starting as young as 2 years old in the non-traditional and unique sport of BMX. We host over 75 practice and racing events from May – October as well as New Rider Clinics and BMX Birthday parties. All of these are intended to nurture a continued interest in healthy lifestyles and sportsmanship via cycling. Through the hard work of volunteers and donor support of this non-profit organization, we have continued to grow and engage more participants each year in the exciting sport of BMX.
Tour de Cure 2017

On September 16th, 2017, the Madison American Diabetes Association will return to the beautiful campus of the American Family Corporate Headquarters for the Tour de Cure. Our signature event promises to be packed with food, activities & entertainment; there will be something for every member of your family! A fantastic one-day festival!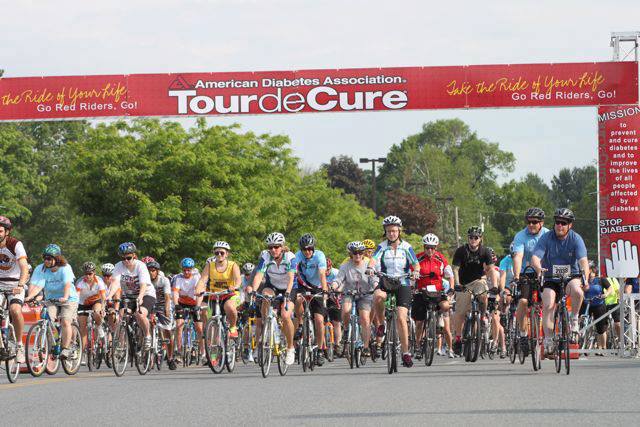 This ride is designed for all levels of skill and ability. Ride times are staggered so team members on different routes can all get together afterwards and celebrate. Choose from five route lengths, 100K (62 mile), 50K (33 mile), 20 mile, 13 mile and 4 mile family-fun ride. Routes feature moderately level terrain and country views as we head
out of Madison to ride, with fully stocked rest stops, well-marked routes, and SAG (safety and gear) vehicles. NEW in 2017, one mile & three mile walk options will be offered - as well as a 5k run! Invite family, friends and co-workers to join you to form a team in the fight against diabetes. Make a difference in the fight against diabetes.
REGISTER TODAY!
Only $15 registration fee through 3/31/17; fee increases after April 1 (Fundraising requirements: $200 each participant, kids 12 and under $50.) Sponsored locally by American Family Insurance, Ho-Chunk Gaming – Madison, Don Miller Subaru, Fox 47, UW-Health, & WPS Sponsor: American Diabetes Association Location: American Family Insurance Headquarters 6000 American Parkway Madison, WI 53783 Phone:
608-222-7785
Date: Saturday, September 16, 2017 Web:
http://diabetes.org/tourmadison
11th Annual Lupine Junefest
Schedule of events for our 11th annual Lupine Junefest:
Friday
evening,
June 9th
, Meet and Greet with refreshments 5:00 to 7:00 P.M. at Great Northern Motel.
Saturday, June 10th
.
9:00 am to 3:00 P.M.
(rain or shine) Registration and Bike Tour Ride begins at
9:00 am
at Carow Park, Hy J.
Bike Tour rides, 10, 26, 28, 50 miles. Arts and Craft fair. Also in the park is our 3rd annual Birdfest, featuring wild bird displays and demonstrations, Nature Hike and bird banding demonstrations, Silent Auction. Music, Food, Beverages.
SPECIAL NEWS—The paved Mercer Bike Trail to Manitowish Waters is completed. Enjoy the beautiful Northwoods during the blossoming of the Lupine wildflowers. For more information
www.mercercc.com
---
33rd Annual Bike MS: Toyota Best Dam Bike Tour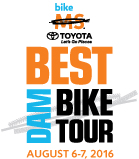 Bike MS: TOYOTA Best Dam Bike Tour
is more than a ride. It's a weekend cycling experience driven by camaraderie and marked by inspiration, determination and fun – one where every pedal stroke brings us all closer to a world free of multiple sclerosis. Part of a premier series, the 2016 ride will take place
August 6-7
and travel from the Milwaukee area to Madison with an overnight stay in Whitewater. It features multiple route options including a century loop each day (a one-day option is available too). No matter which route you choose, you'll experience the thrill of Wisconsin's spectacular terrain and – as a fully-supported event – enjoy all-inclusive amenities including meals, rest stops, mechanical support and lodging. You'll also receive a Bike MS: TOYOTA Best Dam Bike Tour T-shirt, finish line medal and completer bag, and participate in the not-to-be-missed Saturday evening celebration. During the Best Dam Bike Tour's 33-year history, cyclists have raised more than $25 million to support research, programs and services for the more than 11,000 Wisconsin residents diagnosed with MS – which is believed to be one of the higher prevalence rates of MS in the nation.
Sign up for Bike MS: TOYOTA Best Dam Bike Tour
by
January 31
for just $35. The registration fee increases to $45 on
February 1
and to $55 on
June 1
. The fundraising minimum is $300.
First-time riders can w
aivethe registration fee with the
Ticket to Ride
. Register online at
www.bestdambiketour.org
or by calling
855-372-1331
. Contact the Wisconsin Chapter at
262-369-4400
or
info.wisMS@nmss.org
for more information.
---
AIDS Ride Wisconsin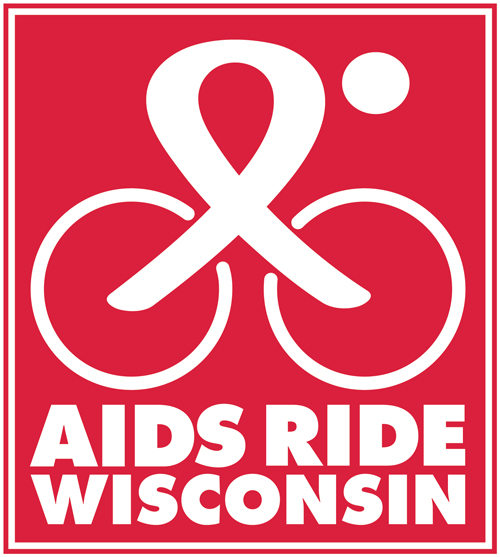 AIDS Ride Wisconsin, on

July 28 – 30, 2017

is a fully-supported cycling event through southern Wisconsin, raising critical funds to support the AIDS Resource Center of Wisconsin (ARCW). As a rider, your every need is taken care of by dedicated volunteers and crew: meals, camp, medical, mechanical, on-route support, rest stops and more. Designed for all levels of riders, the event is a one-of-a-kind experience you won't want to miss! Choose from 25-mile, 50-mile, Century Day, Weekend Ride, and 3-Day ride options.
ARCW is one of the largest and fastest growing AIDS service organizations in the country, and nationally renowned for excellence in HIV healthcare. Through its integrated medical, dental and mental health clinics, pharmacy and medication assistance program, comprehensive HIV prevention efforts, and dedicated services such as food pantries, housing, legal representation and social work case management, patients gain the healthcare and support they need for long-term survival with HIV disease. We ride to make sure that anyone who is living with HIV in Wisconsin has access to these programs and services no matter their ability to pay.
---
The Leukemia & Lymphoma Society's Scenic Shore 150 Bike Tour

J
The Scenic Shore 150 Bike Tour is a two day, 150 mile, fully-supported cycling event that is open to riders of all ages and abilities. One of Wisconsin's most popular bike rides, the Scenic Shore 150 is the largest locally organized event for the Leukemia & Lymphoma Society. With 1,300 riders raising over $1.4 million we continue to be one of the premier charity cycling events in the Midwest. Your registration includes a rider t-shirt, completion medal, SAG support, three meals each day, luggage transportation and more
On day 1, Saturday, July 21, 2018, we start from MATC-Mequon and travel 75-miles on the most scenic roads in the state with fully-stocked rest stops every 10-12 miles.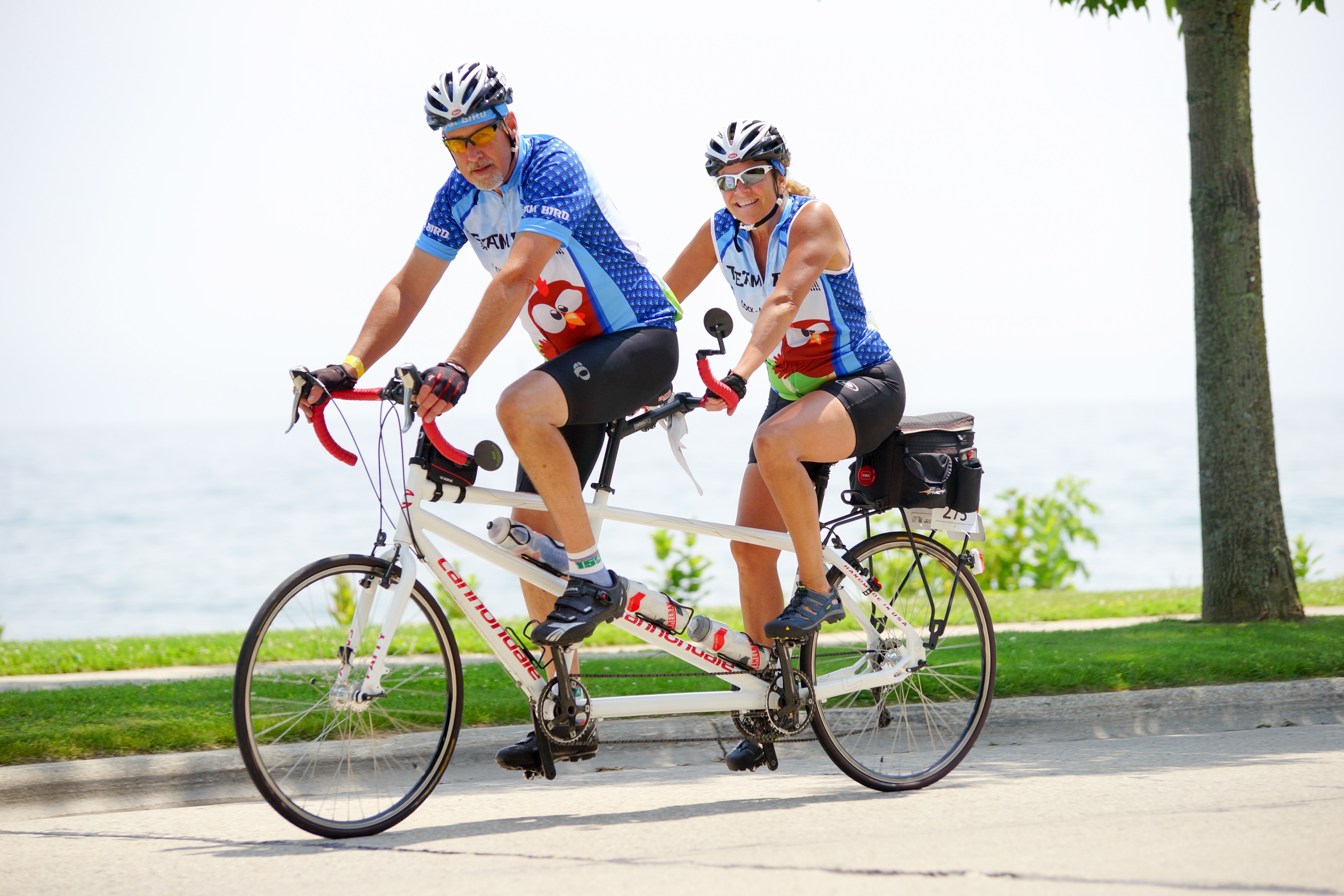 We do offer an additional 25-mile loop this day, as well.
Day 1 ends at the University of Wisconsin-Manitowoc. Enjoy the cool lake breezes along with refreshments, a delicious dinner, great music, and an awards ceremony to top off the evening.
On day 2, Sunday, July 22, 2018 travel the remaining 75-miles through quaint towns and along incredible shorelines. Enjoy a catered lunch in Algoma. This amazing weekend ends with a party in Sunset Park in Sturgeon Bay. Enjoy great food, music, and the beach! Relax in our deluxe coach busses as we return to MATC in Mequon!
The Scenic Shore 150 is in its 26th year, and is a pivotal fundraiser in the fight against blood cancer. The funds raised through corporate and individual contributions help to find cures and better therapies for leukemia, lymphoma, Hodgkin disease and myeloma, and to provide information, education and support for patients and their families.
---
Friends of The Badger Trail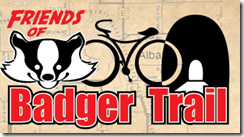 Badger State Trail is a "Rails to Trails" trail extending from Madison, WI to the Illinois state line intended for bicycles and hikers during warm months and snowmobiles and limited ATV use during the winter. With one end of the trail located in Madison, a tunnel (considered to be the darkest trail tunnel in Wisconsin), and the distinction of being the only inter-state trail in Wisconsin, the Badger State Trail is becoming the most popular trail in the state. The trail is the old Illinois Central Railroad corridor. The Badger Trail connects to the Southwest Path, the Military Ridge State Trail and the Capitol City Trail in Madison. The trail is blacktopped from Madison to Purcell Road (North of Belleville). From Purcell Road to the Illinois state line limestone screenings provide a hard smooth surface for your biking and hiking enjoyment.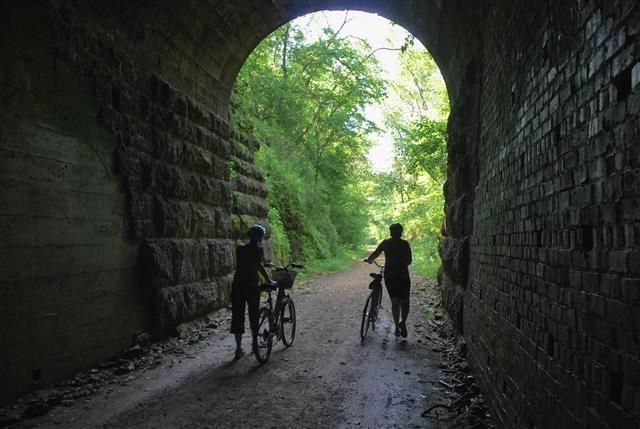 The highlight of the trail is the restored 1200-foot long Stewart Railroad Tunnel that was finished in 1887 and is located south of
Belleville
. Because of a slight bend in the tunnel, you gaze into total darkness. We recommend that you bring a bright flashlight. This tunnel may not be the longest trail tunnel in Wisconsin, but is considered by many to be the darkest in Wisconsin. From the tunnel, the trail continues south to
Monticello
where it crosses the
Sugar River State Trail
. From Monticello the trail continues to
Monroe
and then on into Illinois. At the Wisconsin state line it connects to the
Jane Addams Trail
which brings you to
Orangeville
and Freeport, IL. The Jane Addams Trail is part of the
Grand Illinois Trail System
. Communities along the trail all welcome trail users. May we suggest you go to the links for the communities at the top of this page to better plan your visit. If you are part of a group, may we suggest you reserve a shelter in the community you are starting and/or ending.
Green County
is famous for its many cheese factories and two breweries, so plan on bringing part of Green County home with you. For more information visit
FriendsOfBadgerStateTrail.org
---
Friends of the 400 State Trail, Inc.
The
400 State Trail
offers 22 miles of family bike riding and is known as Wisconsin's most beautiful bike trail. Please enjoy the communities of
Reedsburg
, LaValle,
Wonewoc
, Union Center and
Elroy
which are located on the trail. The Trail Headquarters are located at the renovated Reedsburg Depot and is the office for the Reedsburg Chamber of Commerce at 240 Railroad Street, Reedsburg, Wi. The 400 State Trail is the southern most part of
Bike4Trails
101 miles of connected bike trails.
Something Different. Every Day!
---
Watertown, WI
The Jon Fisch Memorial TOUR DA GOOSE bike ride for Watertown Area Cares Clinic starts & ends at the beautiful Riverside Park in Watertown. Meandering through the gently rolling hills and beautiful countryside of Jefferson & Dodge Counties, the ride offers 12, 22, 42, 62 & 100 mile routes. Tour Da Goose is a proud participant of the March
2 November
Race Series.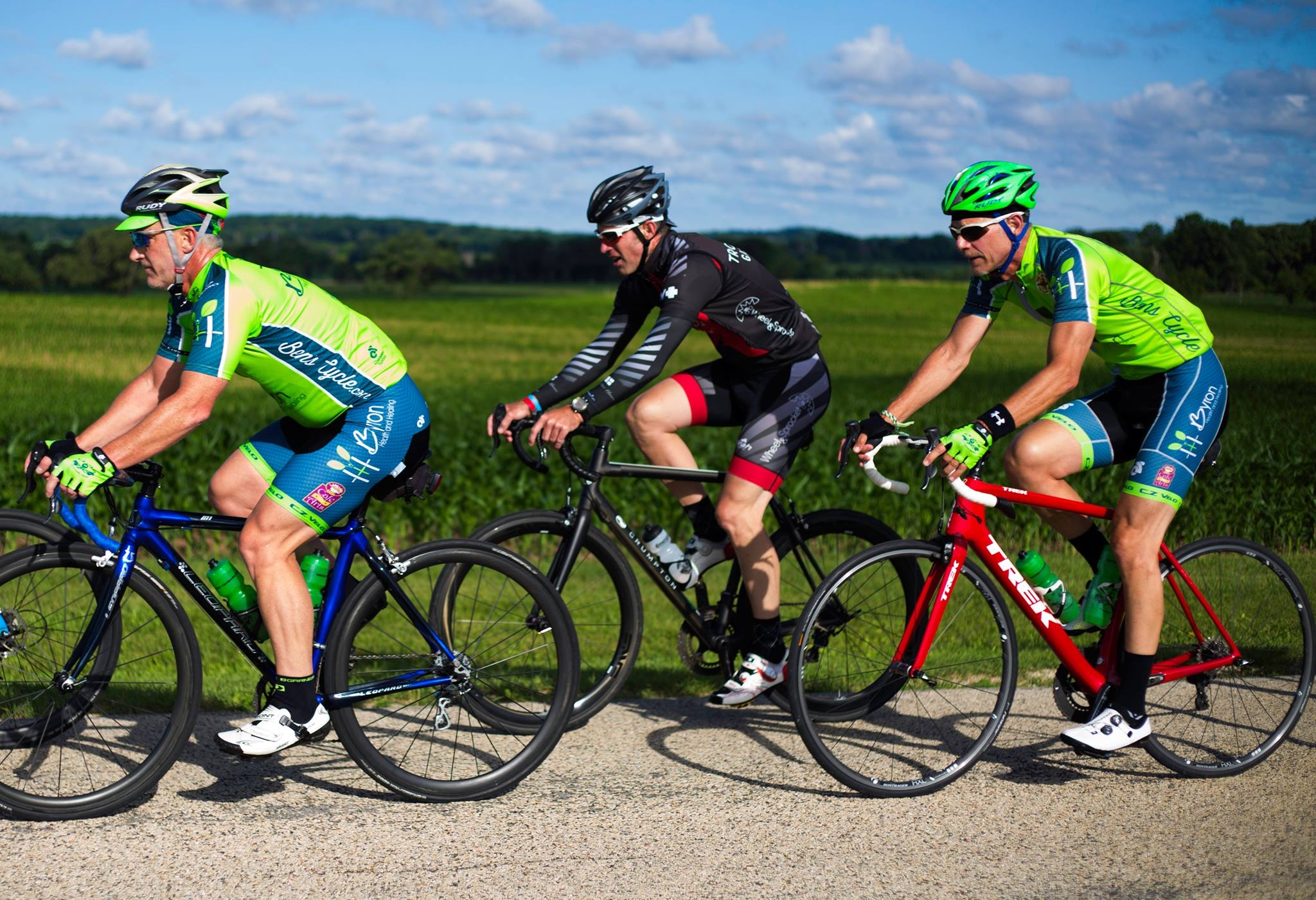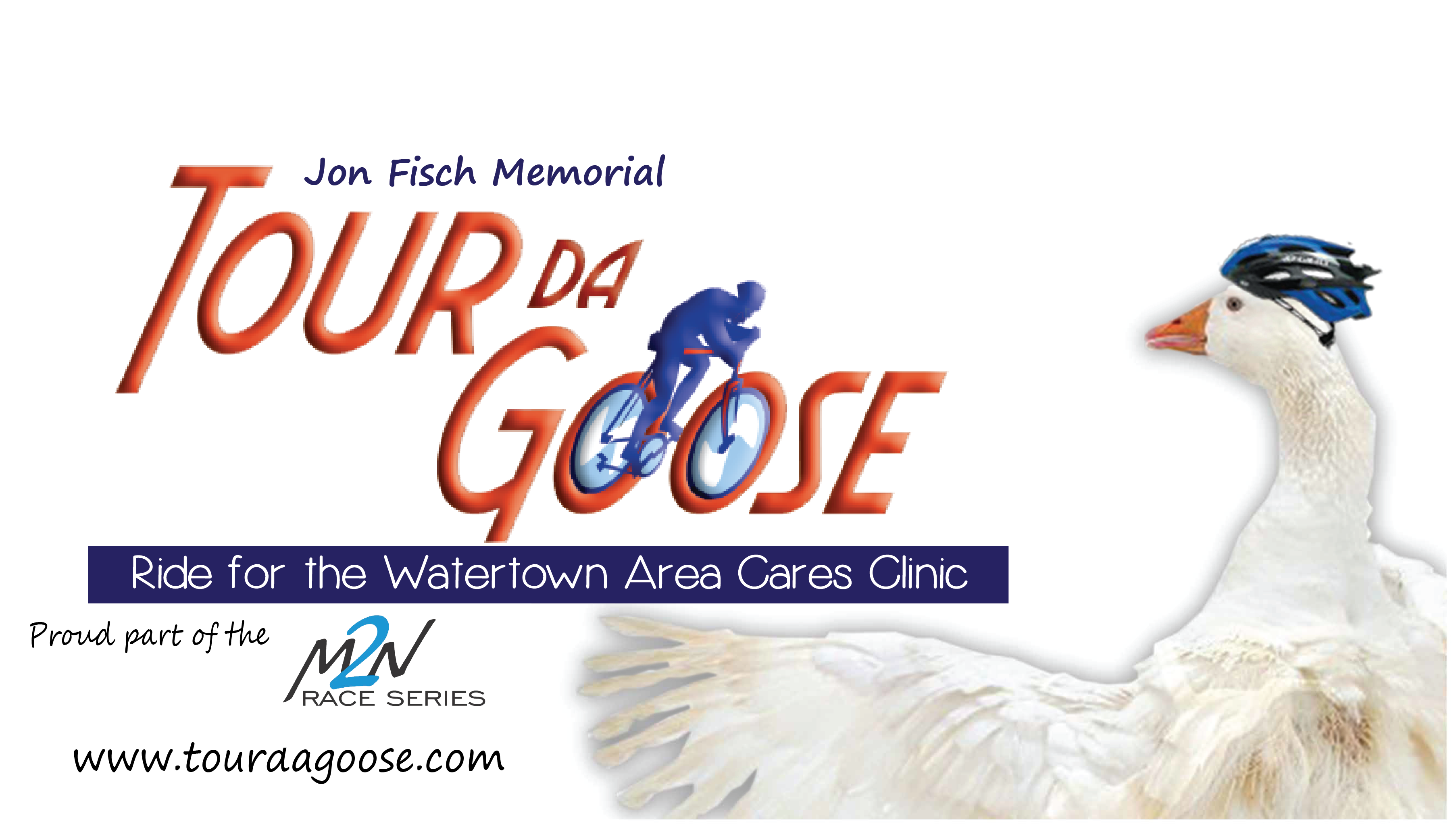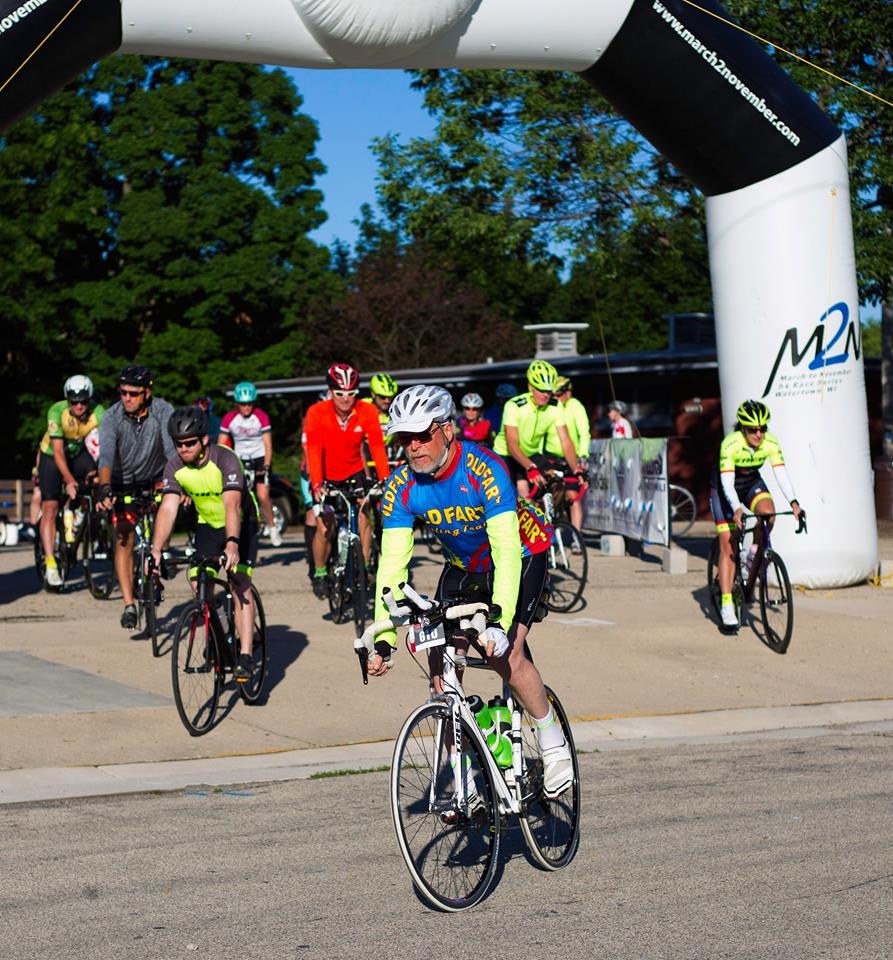 ---
Sparta Area Chamber of Commerce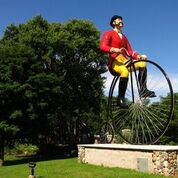 Welcome to Sparta, "America's Bicycling Capital", nestled in the beautiful rolling hills of Western Wisconsin's Driftless Region. Once known for the healing powers of the local artesian springs, Sparta is now most recognized as the "Bicycling Capital of America", based on the fact that it is part of "America's first
Rails to Trails
" project; the first rail bed to be converted to bike trail is between Elroy and Sparta. Over 60,000 visitors enjoy the
Elroy-Sparta
and
La Crosse River State
Bike Trails. The Elroy-Sparta trail is a 32-mile ride through spectacular foliage and topography. It passes over 33 trestles and through tree cavernous tunnels, one of which is almost a mile long. The La Crosse River Trail offers an additional 22 miles of biking pleasure and parallels the La Crosse River. Prairie remnants farmlands, trout streams and hardwood forests are found along the trail. Sparta offers a variety of attractions. Explore the scenery while in the saddle riding horseback or by fishing the area's best trout streams & hunting on more than 15,000 acres of public land. Experience the breath taking views by canoeing & kayaking on the La Crosse River or Perch Lake, swish through the snow while skiing our groomed trails or hills & take in the rich history when you visit the local museums & Victorian homes. Enjoy the local shopping & wine & dine in the comfort of Sparta's restaurants.
bikesparta.com
Phone
: 888-354-BIKE (2453)
Riding on the popularity of the 50th Anniversary Ride, you can now join us for our annual

BIKE ME FUN RIDE

in 2017!
Things kick off on Friday night with a Pre-Ride Reception where riders, sponsors and community leaders get to celebrate the weekend with delicious food, refreshments and fun.
This ride takes place on Saturday and is fun for the entire family and you'll help support the Friends of the Trail along with other projects featured at the ride.
The BIKE ME FUN RIDE takes place on the free ride weekend on the Elroy-Sparta Bike Trail. No trail passes need to be purchased!
---
Heart of Vilas County Paved Bike Trail


One of the best ways to explore Vilas County is on two wheels, and the Heart of Vilas County Paved Bike Trail System offers more than 52 miles of paved trails that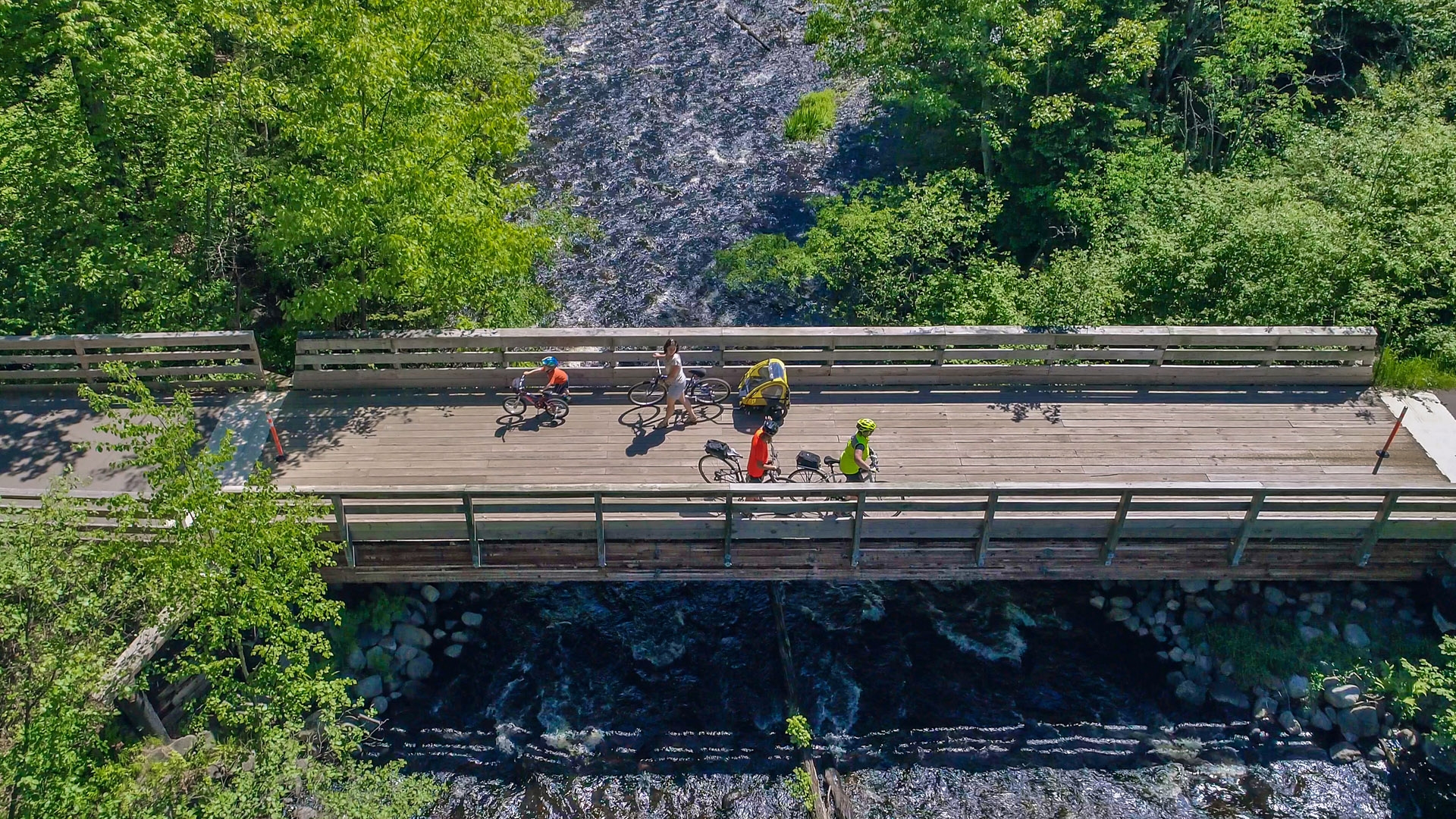 connect St. German, Sayner, Boulder Junction, Manitowish Waters and Mercer. The spectacular trail winds through the Northern-Highland American Legion Station Forest and along crystal clear lakes and rivers.
Along the trail are many scenic rest areas with picnic spots and restrooms. There are 20 different parking areas to choose where to start your ride, some of which have fixtations. You will also find swimming spots for a quick cool down in the summer months and walking trails if you want a break from two wheels.
There are several campgrounds along the trail as well as many motels and resorts on or easily accessible to the trail. From the Heart of Vilas Bike Trail, you can ride right up to a restaurant for a great meal or quick snack. Bicycle rentals and shuttle services are available.
The trail system features smooth pavement suitable for all types of riders, from flat to rolling terrain, manageable hills and multiple scenic bridges. Bring your sense of adventure!
For more information on the Heart of Vilas and connecting communities, please visit
biketheheart.org
and follow us on
Facebook
. See you at the show!
---
Wisconsin Bike Tours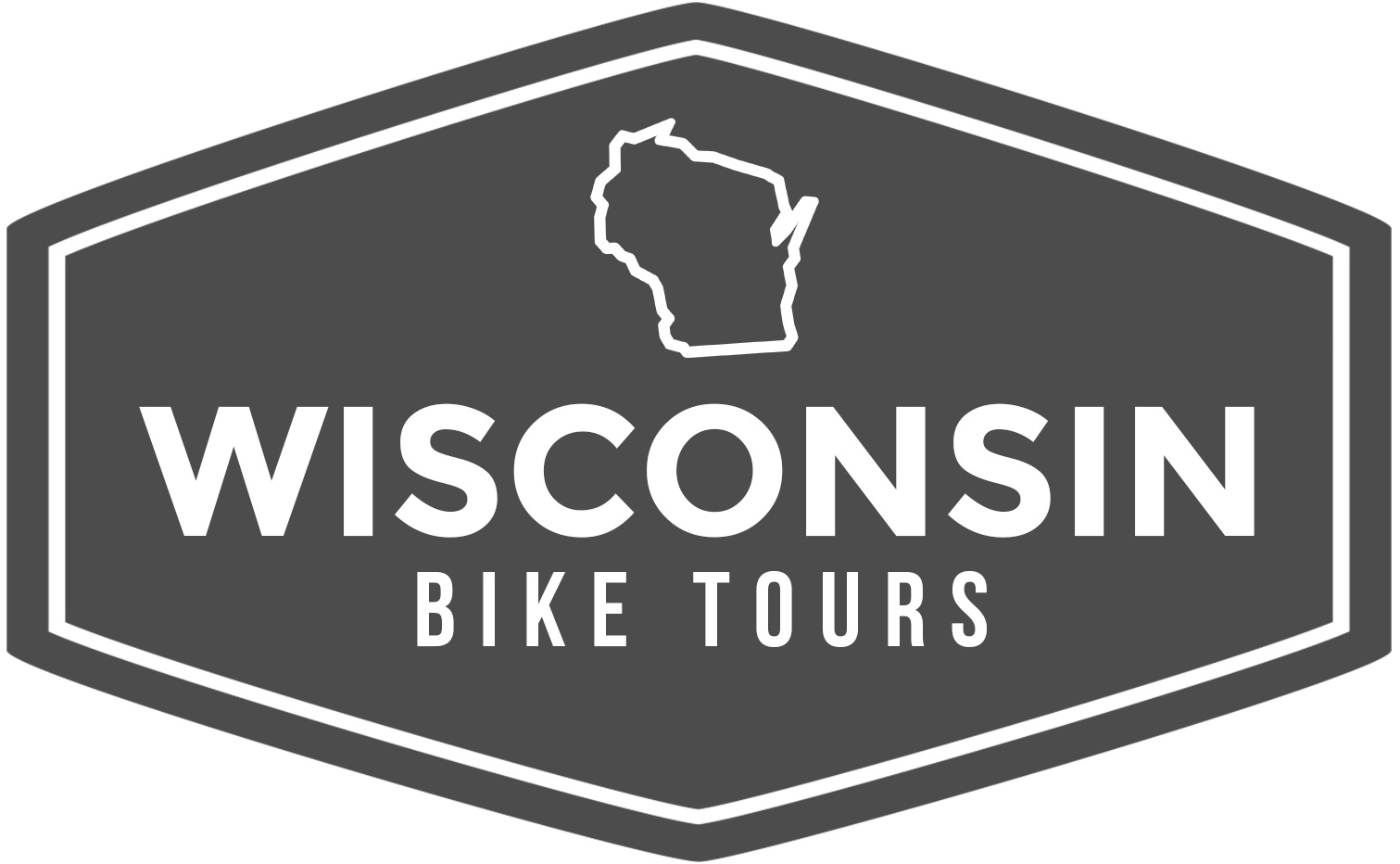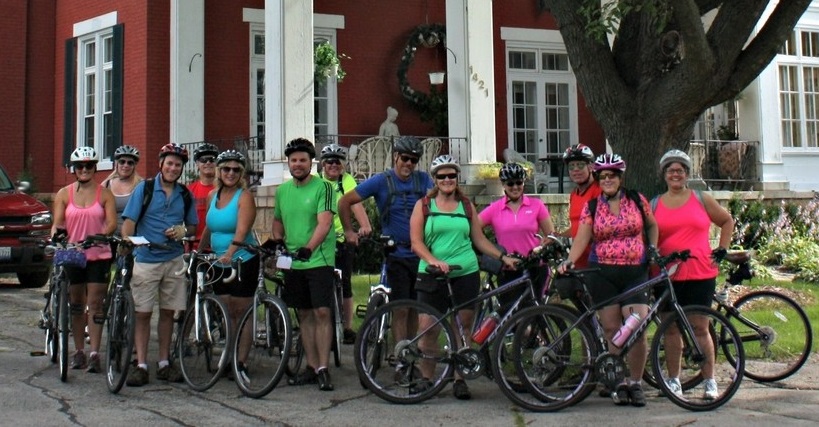 Experience the best of Wisconsin by bicycle. Our private bike tours take you and your group of friends on an authentic Wisconsin adventure. Kayak scenic rivers, sample a beer overlooking "Little Switzerland", learn the art of cheesemaking, and much more, all by means of cycling the state's best low-traffic roads and bike trails. And each night, relax at your highly-rated accommodation. You're not sleeping on the ground on our tour!
Get ready to be spoiled. All our tours are fully supported with a SAG vehicle, snack and water stops, and the flexibility to be ready for any and every need while cycling. If someone in the group gets tired, we load up the bike and give a ride. And we always have a guide on bike with the group. We go to great lengths to make sure everyone has a fantastic trip. We offer trips in Wisconsin's most popular destinations, including Door County, New Glarus, and Madison.
Looking for a friends' getaway? A family trip? We guarantee you'll have an unforgettable experience. Tours typically involve about 20-25 miles of cycling per day. If you're looking for shorter or longer routes, we will customize your tour. Prices start out at $419 per person and include two nights' accommodation, most meals, SAG support, activities, and more. Check out our website at
www.wisconsinbiketours.com
for more info.
---
Madison Bike Tours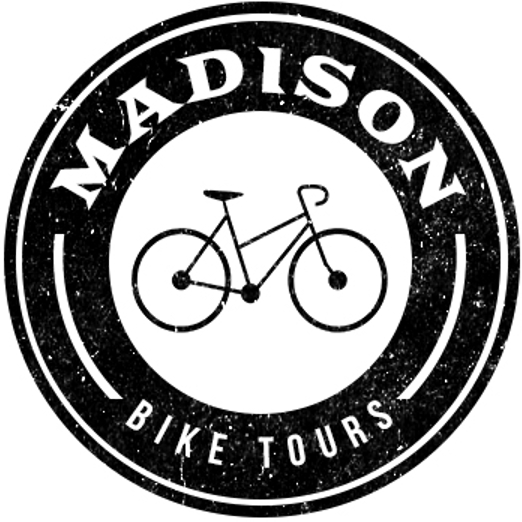 Discover Madison's history and culture on two wheels. Our tours take you on Madison's

renowned bike paths and quiet streets to explore historic sites, vibrant neighborhoods, and beautiful lakeside parks. Learn the historic, the heartbreaking, the uplifting, and the quirky stories of the city's past. You'll begin to truly understand why Madison is often referred to as "30 square miles surrounded by reality."
Tours last approximately 3 hours and involve 8 to 12 miles of cycling, depending on the tour. Prices start at $49 per person and include a bike rental, bike helmet, and a friendly and knowledgeable guide. Bring your own bike and helmet to receive a 10% discount.
Book a private bike tour for your next corporate event! Whether you're looking for a team-building activity or a fun way to host clients, a bike tour is the perfect Madison experience for all levels of cyclists. Along with our Classic Madison Bike Tour, we also offer unique private tours like scavenger hunts and bike tours combined with a log rolling class. Contact us to book your next private event.
Great Headwaters Trail
GHT has been working since 2010 to connect the towns in eastern Vilas County with hard surface bike trails. Last fall it started building the Conover-Phelps Trail on railroad grade between those two towns.
By 2020 we hope to have finished a trail system that extends through three counties - from iron County through Vilas County and into Oneida County.
---
Wisconsin Off Road Series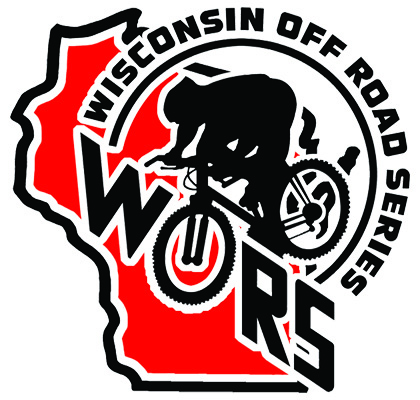 With a twenty-five year history, WORS, ( The Wisconsin Off Road Series), is one of the longest running, largest and most recognized mountain bike racing series in the world. WORS has promoted and staged over 270 cross country mountain bike races. On average, WORS events attract over 600 entrants and equal or greater number of spectators. WORS events are oriented toward recreational mountain bikers and provide high value healthy outdoor experiences, entertainment and activity for them and their families. Through the years, WORS events have evolved from one-day races into weekend social events. Many racers arrive with their families on Saturday to pre-ride the course and to share the experience with friends they have made as a result of their participation in the series. To find out more about WORS, please visit
www.wors.org
.
If you have an interest in off-road cycling and racing, please stop by and visit with us at the Midwest Bicycle Show and Sale. We will be happy to talk with you and answer any questions you may have.
---
Wisconsin High School Cycling League

Wisconsin Interscholastic Cycling Association (WIN) was founded in 2013. WIN laid the ground work for high school mountain biking in Wisconsin with an inaugural state championship race. The Wisconsin State Mountain Bike Championship, held in 2013, consisted of 4 different categories and the event was tagged a success with 60 participants and 6 teams.
In late 2013, WIN became an affiliate NICA league and was renamed the Wisconsin High School Cycling League (WI League) with the first race season scheduled for fall of 2014.
The WI League, serves all Wisconsin high school and middle school-aged students, and regardless of ability level, is committed to providing a positive co-ed cycling experience. Each WI League season will include summer clinics, a four-race series, wilderness first aid certification courses and a Spring Leaders' Summit for training and certification of coaches.
WI League is committed to ensuring students and coaches learn and practice safe riding practices. To ensure students are able to develop their skills and be placed in an appropriate level for their racing experience, the WI League offers middle school and high school aged teams.
Response to the new WI League from parents and students throughout Wisconsin has been tremendous! For the upcoming fall racing season, an estimated 20 teams, with over 130 high school and middle school aged students will be participating in the inaugural WI League season. Get excited Wisconsin – a new high school sport is about to explode this year!
WisconsinMTB.org
---
Body Mechanics Physical Therapy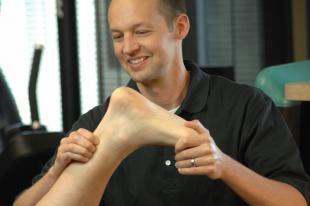 Your care will be provided by some of the area's most highly-trained, board-certified physical therapists who continually advance their skills to provide you with the latest
treatment
options. In fact, therapists from Body Mechanics often teach and care for other physical therapists in the community and have developed a reputation for expertise among our industry peers.
Unlike physical therapy clinics that see multiple patients at the same time, Body Mechanics has long distinguished itself with one-on-one care typically with the same therapist each visit. At Body Mechanics, our focused attention allows us to achieve better results in fewer appointments because we accomplish more during your 30 or 60 minute appointment.

We apply a unique
whole-body approach
to your care with skilled manual physical therapy methods and individualized
restorative exercises that will get rapid positive results, maximize your physical potential, and get you out of pain.
We provide physical therapy treatment in Madison, Pewaukee and downtown Milwaukee.
---
Bombay Bicycle Club
Bombay Bicycle Club is
Madison's largest recreational cycling club.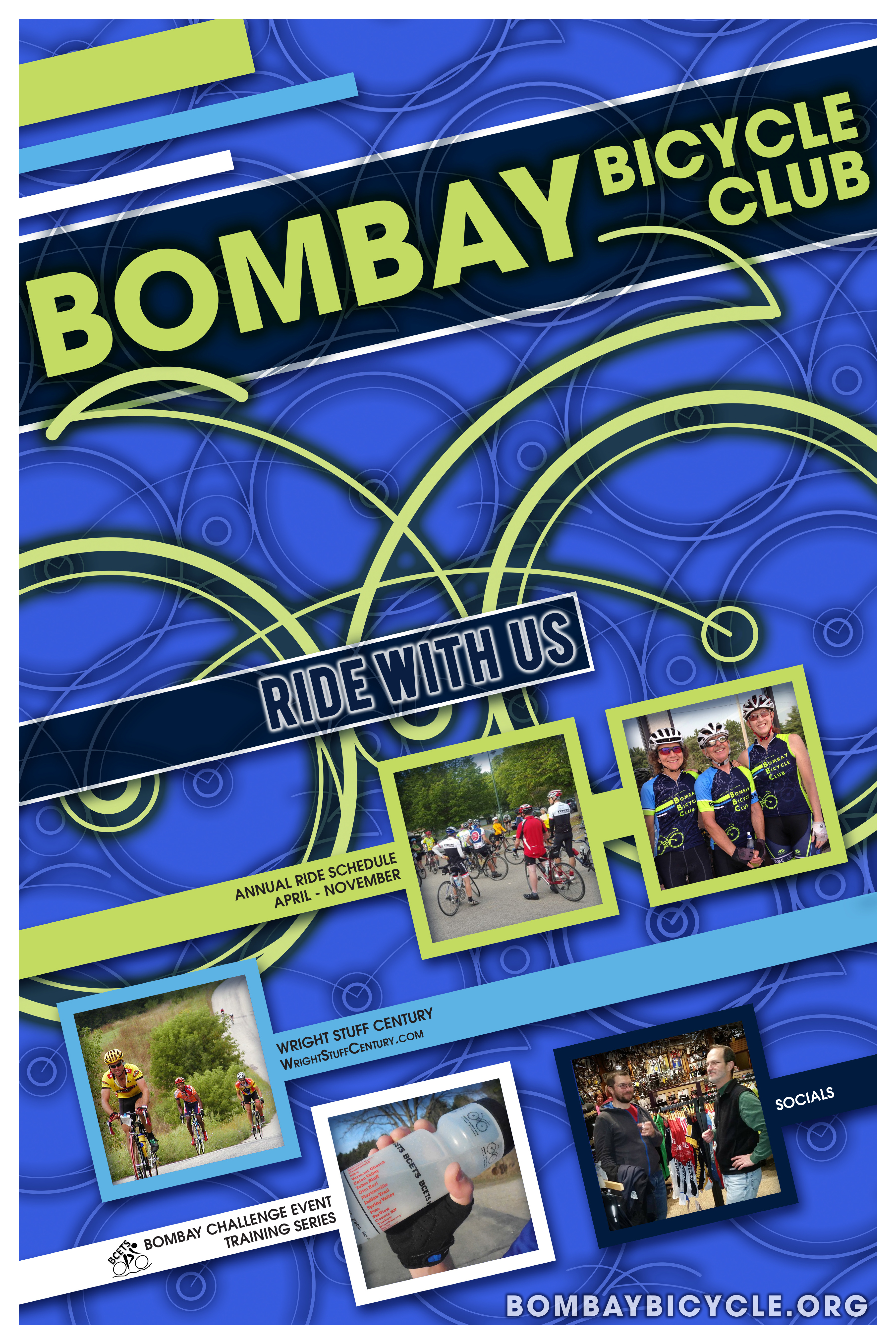 BBC started in 1974 with
Sunday
morning rides and activities. Today, the club sponsors weekly leisure as well as challenging rides from April through November. Club membership is open to all. We encourage riders to become members. Follow this link for info on
Membership
. Check us out on social media:
Facebook
–
Bombay Bicycle Club Madison
– group page where all follower posts go to wall; recommended for member communications, coordinating ride meetups, etc.
---
WISCONSIN BIKE FESTIVAL
AND CENTURY RIDES
Benefiting Wisconsin Women's Fund, Inc.
It's a time to show the world cycling is accessible, practical and fun.
The Wisconsin Bike Festival is open to the public and designed to celebrate the accomplishments of female cyclists, entertain and educate people about bicycling and connect the cycling community to the beautiful trails, bike-friendly roads, quaint hamlets and charming people of Ozaukee County and surrounding communities.
Routes from 10 miles to 100+ miles are made available to all riding skill levels.
Volunteers are welcome to apply.
---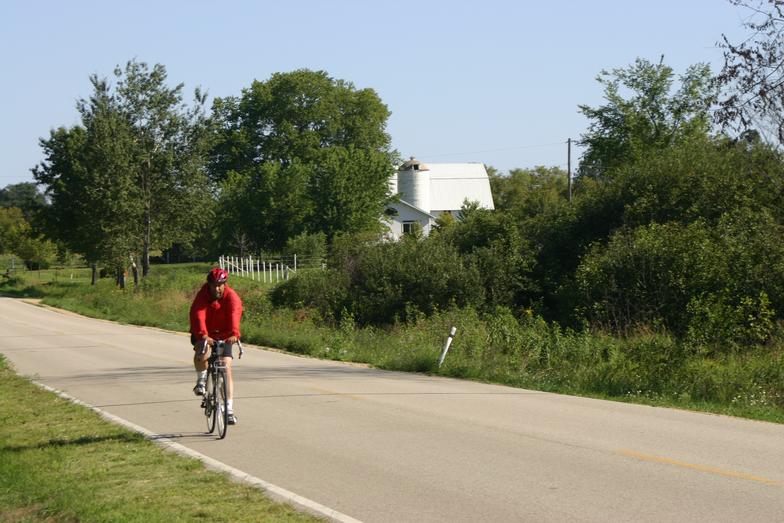 Please join the Portage Kiwanis Club on Saturday, August 11, 2018, for our Metric Century
"Ride to Read" fundraiser pedaling through scenic Amish country. The proceeds of this fundraiser are used to purchase books for children. Includes continental breakfast, refreshment stops in route, light lunch, detailed route map, complimentary gift to the first 125 riders, and SAG wagon if needed. The four bike route options of 15, 30, 45, and 62 miles (metric century) are carefully marked and mapped on low traffic roads through Columbia, Marquette and Green Lake Counties. Start Location is Columbia County Fairgrounds, Veteran's Memorial Field, Portage, WI. Cost: Pre-registration $25, Day of registration $30. Visit our Web Site for more information:
www.kiwanisridetoread.com
Madcity Velo
The MadCity Velo Club is based in the Madison, Wisconsin, area for cyclists who enjoy racing, training, and commuting. They participate primarily in the Wisport, WCA, and ABR series events. Some of their members also do WORS events and triathlons. They like to ride together, and have 2 club rides a week, typically, focusing on training, skills, and camaraderie. We accommodate a large range of racers, from state champs to first timers. They strive to be a welcoming point of entry into the world of bike racing, and a place where recreational racers are supported and encouraged throughout their sporting lives. Feel free to check out
more information
about the club or race results for both WI Sport and WCA events
Brazen Dropouts
The Brazen Dropouts racing club is a member of the USAC based in Madison, Wisconsin. They consist of a diverse group of racers who take racing seriously but not too seriously, and they host a number of events throughout the year, too, including the Bicycle Swap in January, the Wheels On Willy Criterium in May, practice criteriums and time trials during the season, and cyclocross events in the Fall.
Read more...
Great Dane
Great Dane Velo Club is an organization of elite cyclists. Members compete regionally as well as nationally in road cycling events. As a team, Great Dane Velo Club provides recognition to its sponsors through participating in races, local community events, and as moving billboards. Programs and events the Great Dane Velo Club has promoted includes the State Road Race Championships and the GDVC Spring Criterium Series.
Read more...
---
Wisconsin Historical Press Society
On rails-to-trails bike paths, city streets, and winding country roads, the bicycle seems ubiquitous in the Badger State. Yet there's a complex and fascinating history behind the popularity of biking in Wisconsin--one that until now has never been told in depth. Meticulously researched through periodicals and newspapers, "Wheel Fever" traces the story of Wisconsin's first "bicycling boom," from the velocipede craze of 1869 through the "
wheel fever
" of the 1890s. From the start it has been defined by a rich and often impassioned debate over who should be allowed to ride, where they could ride, and even what they could wear. Many early riders embraced the bicycle as a solution to the age-old problem of how to get from here to there quickly and easily. Yet for every supporter of the "poor man"s horse, there were others who wanted to keep the rights and privileges of riding to an elite set. Women, the working class, and people of color were often left behind as middle- and upper-class white men benefited from the "masculine" sport and all-male clubs and racing events began to shape the scene. Even as bikes became more affordable and accessible, a culture defined by inequality helped create bicycling in its own image. "
Wheel Fever
" is about the origins of bicycling in Wisconsin and why those origins still matter, but it is also about our continuing fascination with all things bicycle. From "boneshakers" to highwheels, standard models to racing bikes, tandems to tricycles, the book is lushly illustrated with never-before-seen images of early cycling and the people who rode them: bloomer girls, bicycle jockeys, young urbanites, and unionized workers. Laying the foundations for a much-beloved sport, "
Wheel Fever
" challenges us to imagine anew the democratic possibilities that animated cycling's early debates.
Nicholas J. Hoffman
is curator at the History Museum at the Castle in Appleton, Wisconsin, and has written articles for the Wisconsin Magazine of History. His lifelong interest in Midwest history led to a master's in history from the University of Wisconsin–Milwaukee. A native of Hillsboro, Wisconsin, and an avid cyclist, he enjoys exploring the state's landscape on two wheels.
Wheel Fever: How Wisconsin Became a Great Bicycling State
By Jesse J. Gant and Nicholas J. Hoffman ; Foreword by David Herlihy Paperback: $24.95 ISBN: 978-0-87020-613-9
https://www.wisconsinhistory.org/whspress/
---
Trek 100: A Ride For Hope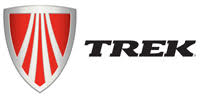 The 27th Annual Trek 100 bike ride will be held on Saturday, June 11, 2016. The Trek 100 is the largest annual fundraiser for the MACC Fund – Midwest Athletes Against Childhood Cancer. Collectively the Trek 100 has contributed more than $13 million to support pediatric cancer research. This level of fund raising is achieved thanks to riders who acquire pledges per mile they ride, sponsors and volunteers.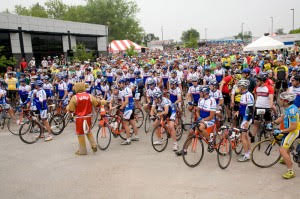 The annual bike ride through Southeastern Wisconsin will begin and end at Trek Bicycle's Corporate Headquarters in Waterloo, Wis. Trek Bicycles is located ten minutes north of Highway 94, off of Hwy 89. The course will loop through scenic Wisconsin farm country. This event is organized to be fun, yet challenging for riders of all levels. Select the 100, 62, 36, or 19-mile route option. All routes lead to a great experience! Registration Begins
March 1st, 2016
. The entry fee is $45 per rider by
May 27, 2016
and includes a great t-shirt, pre-ride breakfast, lunch and post-ride festivities, including libations from Capitol Brewery for riders over twenty-one years old. The Trek 100 signifies a "Ride for Hope" as pledges are required to support childhood cancer research. Great Trek wearables and bicycles reward pledge-raising efforts! Participants should register by the
May 27th
deadline by visiting
www.trek100.org
.
We're born from Trek bikes, and that means everything that makes Trek great is in our genes, too. Like the passion to be the best. To make adventure accessible. And to do things right, in the right way. We're a team of globetrotters, world-travelers and dreamers who know how to inspire the memories you'll have for the rest of your life. It's our job to find the best roads, hotels, towns, food, routes and attractions and introduce them to you. All on bikes that you're guaranteed to love.
LIFELONG MEMORIES BEGIN HERE.
Tour the fragrant, scenic wine country of France. Experience the family adventures of Costa Rica. Ride the steeps of the Italian Dolomites. Where will you go? What will you do? Start your incredible journey by
finding the trip that's right for you
. You can filter by region, date, rider type, trip style or price. Of course, you can always
contact us
for more help.
Exceptional Guides | Best Bikes | Guranteed to Run | More is Included | Wow Moments | Unrivaled Support | Your Day You Decide | Expert Design | Built for Every Rider
Each
Windflower
resembles a real flower.
Windflowers
spin with fade-resistant durability, providing hours of delight and endless entertainment. The beauty of every
Windflower
kinetic garden sculpture is in its simplicity and almost constant movement. Even when still, your
Windflower
will be a vibrant focal point in your
Zen garden oasis
or yard. You and your friends will agree, this is no ordinary garden windmill. For a preview and videos, visit
www.WindworkerStudio.com.

Cycle Greater Yellowstone August 13-20, 2016
Cycle Greater Yellowstone (CGY) is a fully supported bicycle tour traveling through unique and charming western towns for seven days, all in the heart of the Greater Yellowstone Ecosystem. Cycle Greater Yellowstone supports the work of the
Greater Yellowstone Coalition
, a non-profit organization whose mission is to protect the lands, waters, and wildlife of the Greater Yellowstone Ecosystem now and for future generations. In its 4
th
year, Cycle Greater Yellowstone has brought cyclists from around the world to tour one of the most spectacular places on earth.
Simply Montana – that's what is in store for Cycle Greater Yellowstone 2016. Seven days filled with majestic views, climbs, and descents through Montana back roads, legendary ghost towns, and scenic byways.
Organization, amenities, education and inspiration - all are important, but the riding must be spectacular. Not only is the course gorgeous, it appeals to all types of riders. Our course combines both valley floors and mountain passes. Better yet, join us for the week and enjoy the Greater Yellowstone Ecosystem via handle bars and a bike saddle.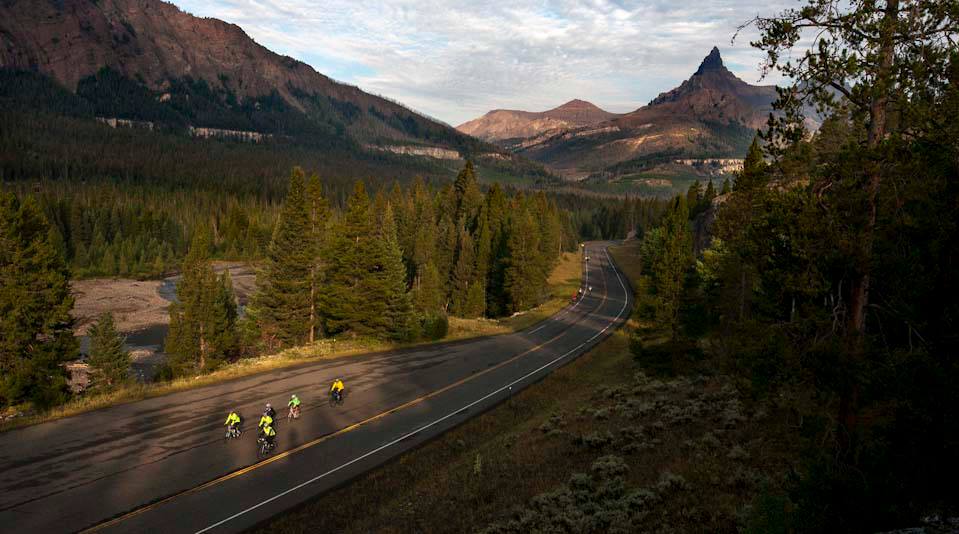 We do everything we can to make sure you're well-fed, clean, safe, healthy and headed in the right direction. On the pleasure end, well, we want to provide every opportunity for you to wallow in your freedom – whether that's soaking up a host town's culture, getting a relaxing massage, tasting local beers or just meeting fellow riders from all over the world.
---
Hop Head Bike Tours
Learn, Explore & Sample Madison's Finest Craft Brews by Bicycle
Join
Hop Head Beer Tours & Machinery Row Bicycles
on a unique experience that combines the cool scenery of Madison bike paths with professionally guided beer sampling, local culture, and VIP back-room brewery tours.
This is NOT a Pub Crawl or a Party on Two Wheels.
This is a custom, eco-friendly, safe way to sample and learn about Madison History & Craft-Beer, take in beautiful city scenery, and meet new people in the process. Each Bike Tour features three distinct craft breweries and a selection of local microbrews for your enjoyment. Our Bike Tours are easy paced 90% on bike trails and designed for your comfort and relaxation. Tours do include light exercise and require physical fitness and some cardiovascular stamina. Some routes share the road with motor vehicle traffic and although are designed to be the safest possible, you must be comfortable being passed by auto traffic.
Tel: 608 467 5707 - Email: info@hopheadbeertours.com www.hopheadbeertours.com
---
Shuttleguy Bicycle Tours in Wisconsin

Shuttleguy
specializes in superior bicycle touring services for bicyclists with discriminating taste. Since 1999, Tym Allison and his family have been providing thoughtful, quality enhancements including camping, hotel, transportation and charter services that meet the needs of cyclists who love bicycle touring. Their pleasant, professional, fun-loving staff creates a sense of community that will add to your bicycle tour experience. Through integrity, high-standards, and an attention to detail, they manage your concerns allowing you to enjoy a care-free bike tour. Indulge in one of their luxurious services on your next bicycle tour!
Now serving the following bike tours:
Shuttleguy Tours Wisconsin State Park Ride
Shuttleguy Tours Tri-State in Wisconsin, Illinois and Iowa
Shuttleguy Tours BREW (Microbrewery Ride in Wisconsin)
Shuttleguy Tours Mississippi River Trail Weekend in Iowa and Wisconsin.
To register online
, simply
click this link
!
---
See Your Organization Here!
We want to bring everyone involved with the Midwest Bicycle Sale and Show together. Please contact us to bring your organization to the Midwest Bicycle Show and Sale and get mentioned on this page.
---